About
C'est La Vie Photographie is a team of two wedding photographers : Annick & Stéphane!
He loves playing never-ending chess games, guitar solos, all feline creatures, Converse, bike rides, badminton, binge-watching, the Montreal Canadiens, movies, Nikon.
She enjoys everything Asian, fireworks, wandering through thrift stores, hugs from her son, lemonade and iced tea, Pinterest, the color purple, Canon.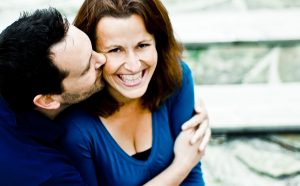 We love surfing the web for ideas, news, inspiration… Developing concepts, refining pixels to bring out the sparkle of a first look, the sweetness of a kiss, the tenderness of a smirk, the complicity between lovers, the smile of a child… We aim at finding the perfect angle, the right framing, the ideal light, which gives this little "je-ne-sais-quoi" that is truly authentic, simple and unique in every shot. We want to make your photography experience a very special moment and together, create long-lasting memories.
We want to know you. It would be a privilege for us to be a part of your special day, share this once in a lifetime experience, capture precious moments to create beautiful, memorable and heartwarming images that will pass through time.
We are located in the metropolitan area but with a camera and a car we can go anywhere (well almost!).
Using a mixture of journalistic and artistic style (lifestyle), we will capture the emotions, spontaneity and all those small details that will make the difference…
Life is not boring, so why should your photos be?